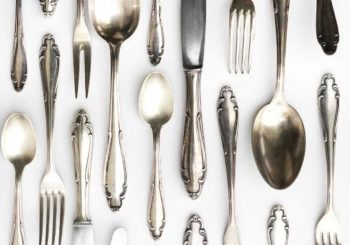 HOW TO CLEAN SILVER
Start by cleaning silver in warm, soapy water and dry with a soft cloth. But never use paper towels; they can scratch the silver!
HOW TO CLEAN TARNISHED SILVER
If your silver looks dull but doesn't have visible tarnish, it's considered "lightly tarnished."
A silver polishing cloth and a little elbow grease is the easiest and fastest way to give your piece a shiny finish.
No silver polishing cloth? Wash the silver in warm water using non-lemon mild dish detergent and a sponge or soft cloth. Dry and buff to a shine.